About Chemist.co.uk - The Reliable Online Pharmacy
Our pharmacy business has been operating on the High Street for over 75 years and is now run by third generation family. Although we serve our local community through our pharmacy premises in Whitworth, Lancs, in 2014 we set up our award winning multi-channel business and we have a presence on most major online platforms as well our own online pharmacy, chemist.co.uk.
With all our combined experience, we are able to offer the best advice and the best products to our customers worldwide. It is estimated that 70% of medicines offered over the Internet in Europe are unsafe. Our business only sources products from major UK pharmaceutical distributors and manufacturers, the same sources used by Boots, Lloyds and other major pharmacies to ensure the highest quality, safety and standards. Our business is regulated by the General Pharmacy Council (GPhC No. 9010738) to operate pharmacy premises. We are authorised by the Medicines & Healthcare products Regulatory Agency (MHRA) to sell pharmacy only and prescription only medicines on this website.
Online shopping for Health & Beauty products has grown enormously in the last few years and our customers appreciate the discretion and convenience of shopping directly with us. We understand it's not always convenient to pop to your local Chemist and no one wants to discuss possible embarrassing conditions in a busy shop. We continue to develop our range of products based on our customer's requirements and our team look forward to providing you with the highest levels of customer service.
Chemist.co.uk is owned and operated by Frontline Healthcare Ltd which operates from registered pharmacy premises located at:
Unit G2-G4 Royle Pennine Trading Estate
Lynroyle Way
Rochdale
Lancashire
OL11 3EX
Our Superintendent Pharmacist is company director Antony John Nuttall, Registration Number: GPhC 2024265
Some information from our Superintendant Pharmacist:
"After studying for A-levels at school I went to on to graduate from the School of Pharmacy in Sunderland with a BSc (Hons) degree. The following year I undertook my pre-registration training in a busy town centre community pharmacy in the centre of Burnley, Lancashire owned by Hills Pharmaceuticals, a pharmacy wholesaler. On becoming a fully-fledged member of the Pharmaceutical Society, as it was then, I was sent as temporary manager of a smaller branch belonging to the same pharmacy group. Within three months I left this post to go and work with my father and his partner in their community pharmacy business covering holidays but also gaining valuable experience by regularly working as a pharmacist locum in several other businesses in the area.
On the retirement of my father's partner I bought his share of the business as I subsequently did with my father on his retirement in 1989. I have been superintendent pharmacist for the business from this time up to 2015 when I started to help build Frontline Healthcare Ltd. on a full time basis. The community pharmacy was incorporated as a limited company in 1994 and continues to serve the same village community to this day, carrying on the work not only of my father but of my grand father who was also a pharmacist in the village."
Information pertaining to the registration status of the Superintendent Pharmacist and the Pharmacy can be obtained by clicking here.
General Pharmaceutical Council
Chemist.co.uk is registered with the General Pharmaceutical Council with registration number 9010738.
Medicines & Healthcare products Regulatory Agency
Chemist.co.uk is authorised by the Medicines and Healthcare products Regulatory Agency (MHRA) to sell medicines online.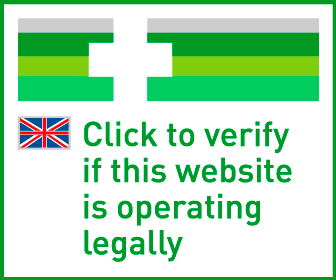 National Pharmacy Association
Frontline Healthcare Ltd is a member of the National Pharmacy Association
Providing NHS services
Frontline Healthcare Ltd is a provider of NHS services.