About Chemist.co.uk - The Reliable Online Pharmacy
Chemist.co.uk is owned and operated by Frontline Healthcare Ltd which operates from registered pharmacy premises located at:
Unit G2-G4 Royle Pennine Trading Estate
Lynroyle Way
Rochdale
Lancashire
OL11 3EX
Our Superintendent Pharmacist is company director Antony John Nuttall, Registration Number: GPhC 2024265
Information pertaining to the registration status of the Superintendent Pharmacist and the Pharmacy can be obtained by clicking here.
Our pharmacy business has been operating on the High Street for over 75 years and is now run by third generation family. Although we serve our local community through our pharmacy premises in Whitworth, Lancs, in 2014 we set up our multi-channel business and we have a presence on most major online platforms as well our own online pharmacy, chemist.co.uk.
With all our combined experience, we are able to offer the best advice and the best products to our customers worldwide. Our business only sources products from major UK pharmaceutical distributors to ensure the highest quality, safety and standards. Our business is regulated by the General Pharmacy Council and was co-founded by our current superintendent pharmacist.
Online shopping for Health & Beauty products has grown enormously in the last few years and our customers appreciate the discretion and convenience of shopping directly with us. We understand it's not always convenient to pop to your local Chemist and no one wants to discuss possible embarrassing conditions in a busy shop. We continue to develop our range of products based on our customer's requirements and our team look forward to providing you with the highest levels of customer service.
General Pharmaceutical Council
Chemist.co.uk is registered with the General Pharmaceutical Council with registration number 9010738.
Medicines & Healthcare products Regulatory Agency
Chemist.co.uk is authorised by the Medicines and Healthcare products Regulatory Agency (MHRA) to sell medicines online.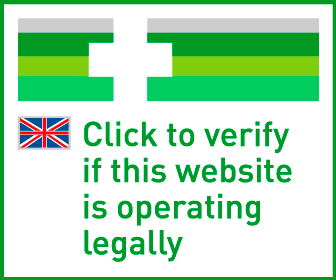 National Pharmacy Association
Frontline Healthcare Ltd is a member of the National Pharmacy Association
Providing NHS services
Frontline Healthcare Ltd is a provider of NHS services.